Grossglockner High Alpine Road – Austrian Alps, Austria
Grossglockner High Alpine Road (Grossglockner Hochalpenstrasse) in Austria is one of our absolute favourite roads in the Austrian Alps – and the whole of Europe – because of its breathtaking scenery as well as its smooth, gently sweeping tarmac – which makes the road perfect supercar territory. This scenic mountain pass is open from early May to early November, and the Grossglockner High Alpine Road is a lovely drive throughout the season. In the spring and late autumn you might experience the occasional brief snowfall, which usually melts very fast, and in the middle of the summer the meadows are green and everything is in flower. No matter when you go the drive won't disappoint – it is one of those beautiful roads that you always want to return to!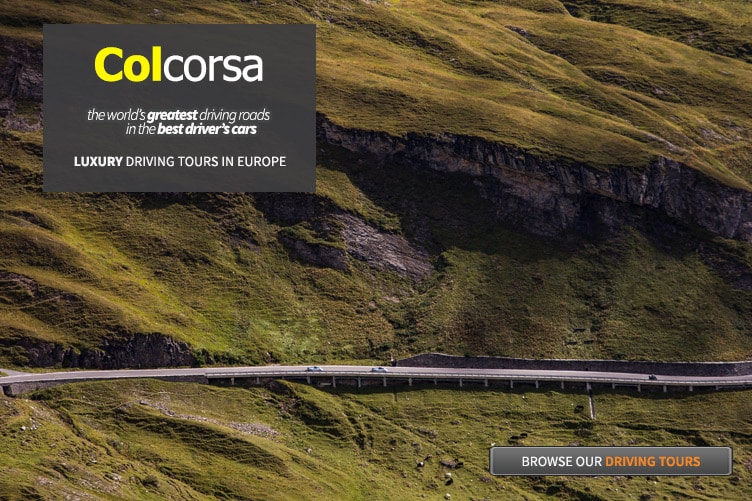 Driving the Grossglockner High Alpine Road
The Grossglockner High Alpine Road, named after the highest mountain in Austria, is a toll road that lies on the border between Carinthia and East Tyrol. This beautiful driving road opens each year early May and closes for the winter season in early November. Although the toll booth does not open before 5:30-6:00 in the morning in the summertime, there are other ways for the night owls to experience it. Inside the toll gates you'll find some charming typical mountain hotels, where you can book a room for a night, and go stargazing in the most dreamy alpine landscapes… For accommodation close to the pass we recommend the luxurious 5* Grandhotel Lienz by the Isel river in the nearby town Lienz, with a gourmet restaurant and award-winning spa, or if you'd like to stay inside the toll gates we recommend the family-run mountain inn Edelweissspitze, with its typical mountain cabins and chalets.
On the road there are plenty of restaurants and snack bars to stop at – most of them offering an incredible view over the mountains – and along the route you can also visit various exhibitions.
The day ticket at €37,00 per car might sound expensive compared to the entry fees to other toll roads in Austria, however a drive on the Grossglockner High Alpine Road is unlike anything else you'll experience. The tarmac is in excellent condition, and you'll have 48 kilometres of sheer driving pleasure, with 36 exciting bends in total. There are wonderful straights, and breathtaking views around each corner. The drive up to Kaiser-Franz-Josefs-Höhe at 2369 m should not be missed – here you can admire the famous approx. 8 km long Pasterze Glacier, also the longest glacier in Austri. The highest point accessible by car is the Edelweissspitze, rising up to just above 2,500m above sea level.
Situated in the heart of Austria's largest national park, set over an area of 1,800 km² that extends across the provinces of Salzburg, Tyrol and Carinthia, you'll find yourself surrounded by the most perfect alpine scenery. From lush meadows to high peaks, impressive waterfalls, beautiful lakes, and even the occasional sight of wildlife, such as adorable marmots and majestic eagles. At an altitude of 2,576m, the Grossglockner High Alpine Road is also the highest paved mountain pass in Austria.
With Colcorsa you can experience a drive on the Grossglockner High Alpine Road on our Tyrol & Dolomites and Munich & Austrian Alps driving tours, in your choice of sports car or supercar, staying in some of the most exclusive luxury hotels. Both tours start and finish in Munich, however our team would be happy to design you a bespoke driving tour itinerary if you'd prefer to fly in to another airport in Europe.
For more information about the Grossglockner High Alpine Road please visit their official site
Where to stay close to the road
The main hotel we use close to the Grossglockner is the 5* Grandhotel Lienz, set on the shores of the Isel river in a charming Austrian town, a 45 minute drive from the Heiligenblut toll booth where the magic begins. This hotel is home to a gourmet restaurant and an award-winning wellness area and spa spread over 1400m2 – the perfect place to relax before or after your drive.
Just outside the centre of Lienz you can also find the 5* Dolomitengolf Suites and the 4* Dolomitengolf Hotel & Spa, with its own 36-hole golf course and large spa.
For those who'd prefer to spend the night inside the toll booths – giving you access to the whole Grossglockner High Alpine Road throughout the night, perfect for the stargazers or sunrise chasers – there are two family-run guesthouses we recommend.
The Berggasthof Wallackhaus offers traditional accommodation in a quiet setting at 2,304 m above sea level, and is home to a restaurant with beautiful mountain views. Even higher up on the Grossglockner High Alpine Road on the Edelweissspitze is the Edelweisshütte guesthouse with its chalet style guestrooms, or you can even book your own cabin and chalet with stunning views. At 2,571 m above sea level it is located on the highest accessible point of the road – enjoy the splendid vista of high peaks and unspoilt beauty from the restaurant.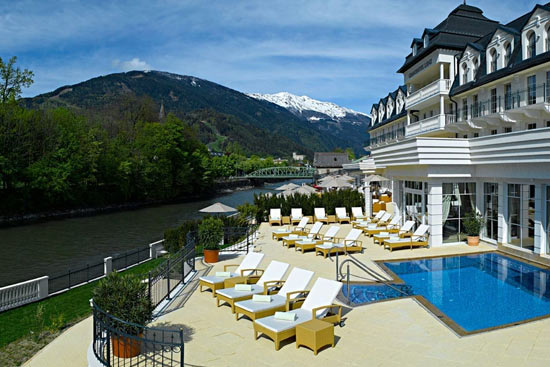 5* Grandhotel Lienz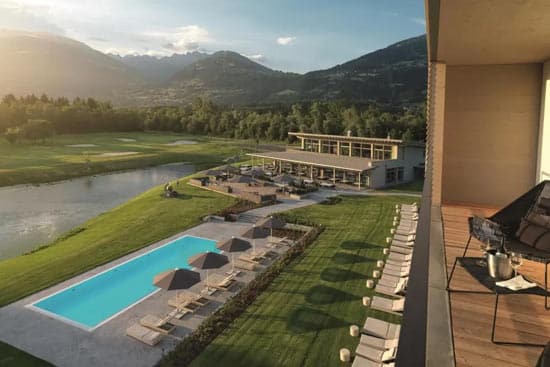 5* Dolomitengolf Suites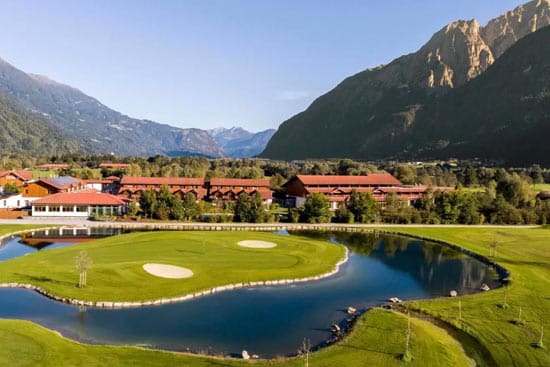 4* Dolomitengolf Hotel & Spa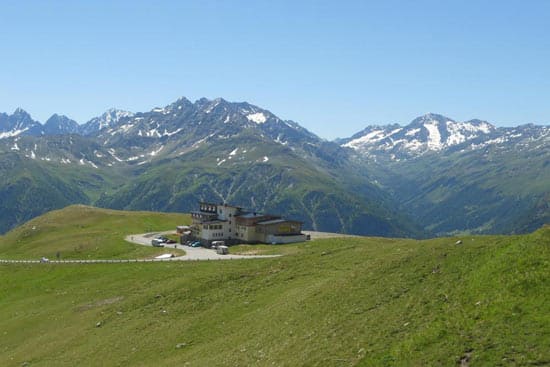 Berggasthof Wallackhaus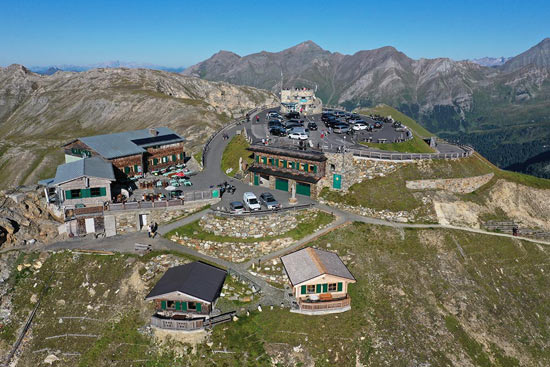 Edelweisshütte

Link to the Grossglockner High Alpine Road webcam
Experience a drive on the Grossglockner High Alpine Road on a Colcorsa driving tour
At Colcorsa we specialise in exciting road trip adventures in Europe, and we'd be happy to plan you the perfect driving tour to this thrilling mountain pass. We have tours starting from Munich, where you'll spend four days behind the wheel of the performance car of your dreams, and experience many great driving roads – including the Grossglockner. However we'd also be happy to design shorter or longer itineraries to suit your individual travel arrangements – for those with limited time available we can plan a shorter 2-day tour from Munich. Our team would also be happy to assist if you're just looking for a rental car for your holiday to Austria – in our fleet we have a large selection of sports cars and supercars.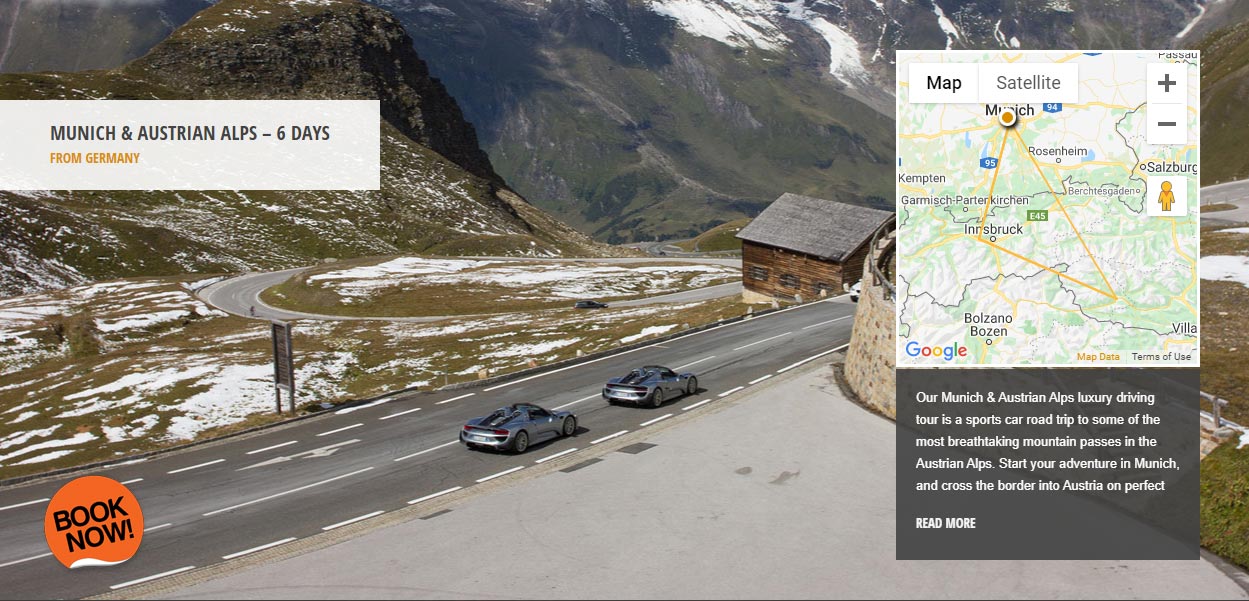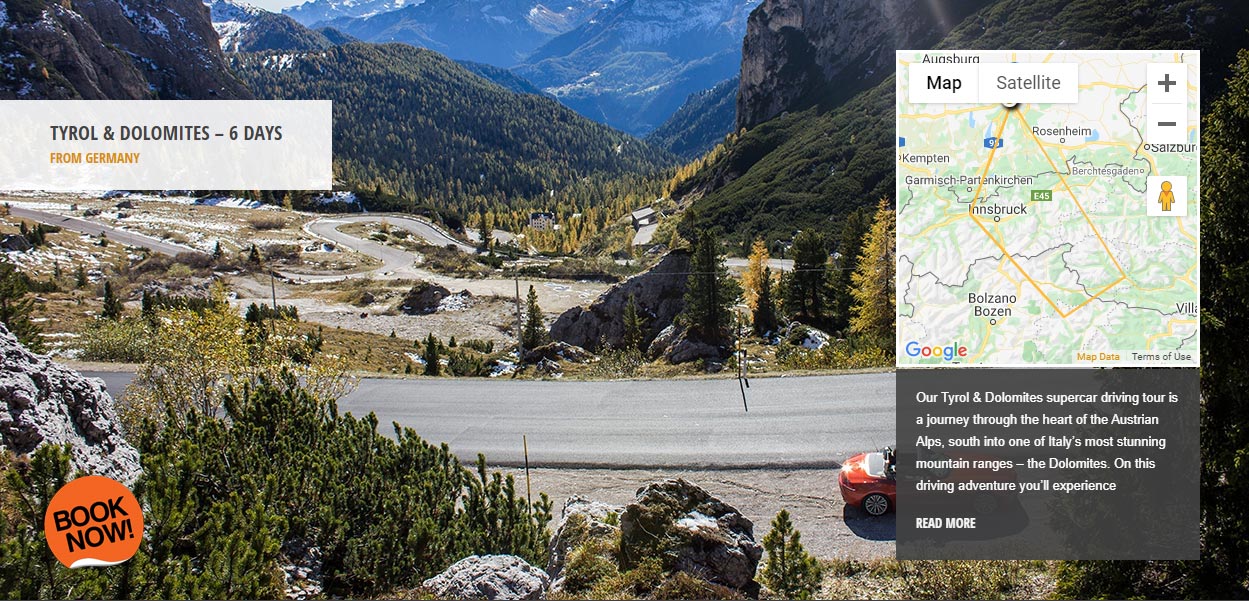 Our road trip stories
If you'd like to see more photos of the Grossglockner you can have a look at our blog posts below, with galleries from our previous road trips to this breathtaking mountain road in Austria.
PORSCHE 918 SPYDER - GROSSGLOCKNER
"Porsche 918 Spyders on Grossglockner"
Porsche 981 Cayman GTS - Grossglockner
"Porsche Cayman GTS warm-up drive on Grossglockner"
Porsche 991 Targa 4S - Grossglockner
"Day 2 – 390 km: Grossglockner High Alpine Road"