Stelvio Pass – Italian Alps, Italy
Stelvio Pass (Passo dello Stelvio, Stilfser Joch) in Italy is one of the most famous driving roads in Europe – and the world. It is the highest paved road in the Eastern Alps with an elevation of 2,757m above sea level, and the second highest paved road in the whole Alps. With around 60 hairpins in total it is a road that ended up on many road trip enthusiasts bucket lists after they saw the iconic Top Gear episode 'In search of driving heaven', with Jeremy Clarkson concluding that Stelvio Pass was "the greatest driving road in the world".
Those who have experienced the majestic Stelvio Pass once often hope to return, and those who haven't yet experienced this legendary place should definitely add it to their to-drive list. With Colcorsa you can experience this fantastic road on our Swiss Alps & Stelvio driving tour, which takes you on a four day road trip from Switzerland to Italy in your choice of sports car or supercar, or the Italian Lakes & the Alps driving tour, where you depart from Milan and explore the Italian Alps and lakes. If you'd just like a quick blast over the road – to be able to say you've conquered it once in a truly exciting machine – we recommend our 1-day supercar experience from St. Moritz.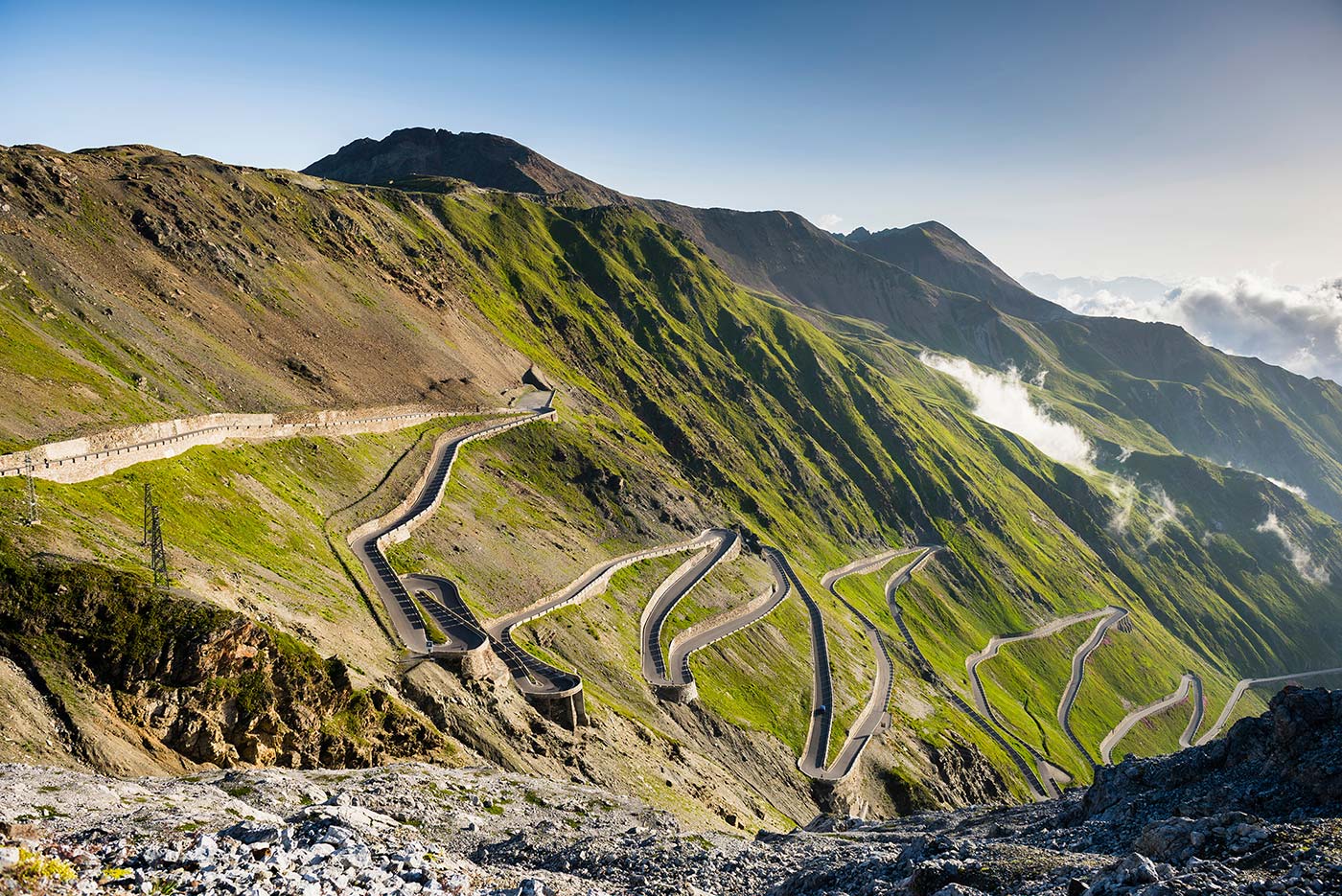 At Colcorsa we have a long history of exploring the greatest driving roads in Europe, and Stelvio Pass is one of the roads that we always enjoy returning to. Throughout the driving season one is treated to different sceneries – from the lush green mountains and early sunrises in the summer, to the snow-capped peaks and rustic colours in the late autumn – it's always breathtaking. From the agile cornering of a Porsche 911 – an excellent choice for the Stelvio Pass – to the brutal sound of a Ferrari V8 echoing in the high mountains – each drive is different depending on which car you're in.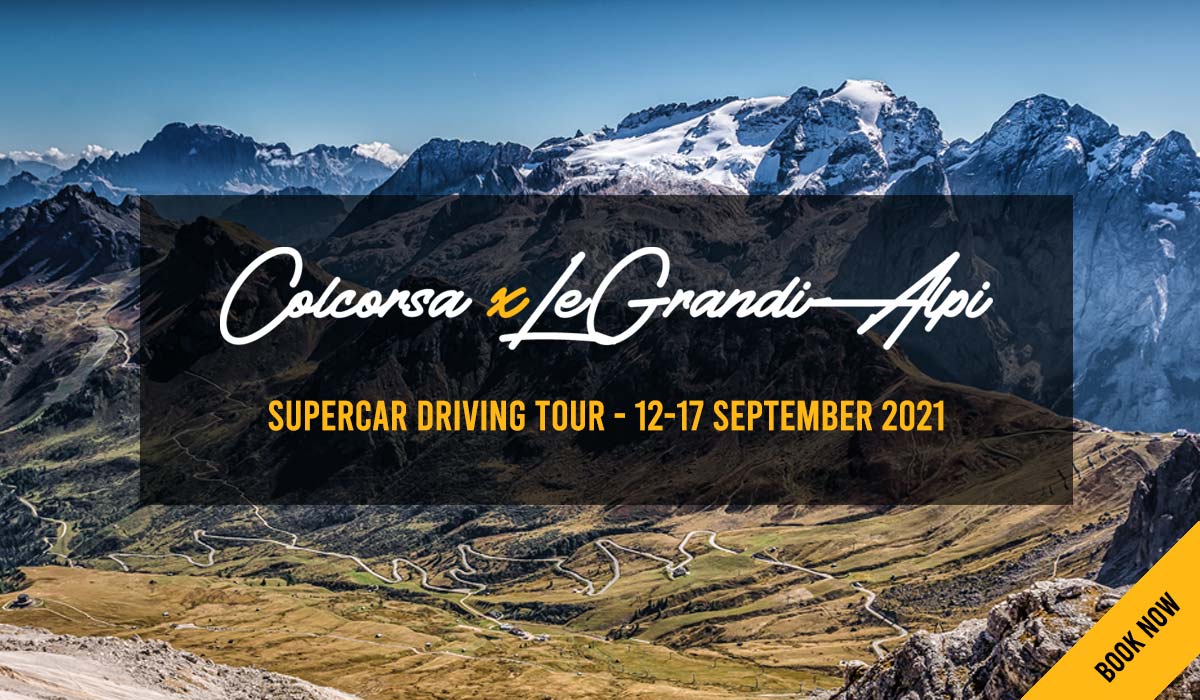 Driving the Stelvio Pass
If you begin your drive from the north to the south, departing from Prato allo Stelvio, the first part of the drive is through dense forest until the landscape opens up and you're greeted with a mighty view of the Stelvio Pass hairpin bends – and at the very top of the mountain you'll see your final destination, the summit. This stretch of the Stelvio Pass is the one with the most tight hairpin bends – 48 numbered hairpins – and once you've conquered them all you can enjoy a fabulous view down over the road from the summit – the classic souvenir photo.
If you instead depart from Bormio your drive to the summit is a mix of long straights, beautiful tunnels and exciting hairpin bends – for spirited driving this side of the Stelvio Pass is certainly more enjoyable. At one point you will reach a crossroad where you can either continue your climb up on the Stelvio Pass, or turn onto the Umbrail Pass – another great driving road that begins by the Swiss border, and finishes in the picturesque village Santa Maria Val Müstair in Switzerland.
The Stelvio Pass opens usually during the very last days of May, however it is more likely to be early June. Sometimes they keep the road open until the end of October, and sometimes the road gets heavy snowfall already towards the end of September – although most of the time it melts in a few days that time of the year.
Traffic can be a problem on this road – to get a clear stretch of road you'd have to be there out of peak season (July and August tend to be the most busy months due to school holidays), or experience it during hours of the day when most people are still asleep. From our numerous sunrise drives on the Stelvio Pass we have experienced that you might get a few early morning commuters heading up on the road even before the sun rises – there are a few hotels and restaurants and shops – but other than that it's a time of the day when it's very quiet there. And of course a sunrise in the high mountains, experienced from the summit of Stelvio Pass, is something magical that we highly recommend. On our Swiss Alps & Stelvio supercar tour our road trippers stay one night in a hotel just 19 kms from the summit – the perfect opportunity to get behind the wheel of your fast machine for that sunrise drive…
Where to stay close to the road
Around the Stelvio Pass you have a good selection of hotels – both five star luxury, and traditional mountain retreats.
If you wish to stay right on the pass, the 3* Berghotel Franzenshöhe is 21 hairpins down (about 7 km) from the top of the pass on the north side. This charming hotel is in a beautiful location at 2188m, down in the valley and with a view up to the summit, and also home to a restaurant serving local cuisine. There is also a small place even higher than this. The family-run guesthouse Alpengasthof Tibet Hütte is perched at 2800m – the highest point reachable by car on the Stelvio, and also with supercar friendly parking – and is home to only a few simple guest rooms. The restaurant has the most remarkable view over the hairpin bends – it is worth a stop even if you're not staying overnight.
For the discerning travellers who prefer more exclusive accommodation we recommend our partner hotel 5* QC Terme Grand Hotel Bagni Nuovi in Bormio, which we also use for many of our luxury driving tours. The hotel has its own wonderful spa complex, a romantic ballroom restaurant, and has an excellent location for exploring the Stelvio. There is also a four star hotel next to it called the QC Terme Hotel Bagni Vecchi, which has a splendid spa (guests of the Bagni Nuovi also have access to the Bagni Vecchi spa). In the nearby town Livigno – which is a duty-free area so a perfect stop for shopping or refueling – you'll also find several charming hotels and restaurants.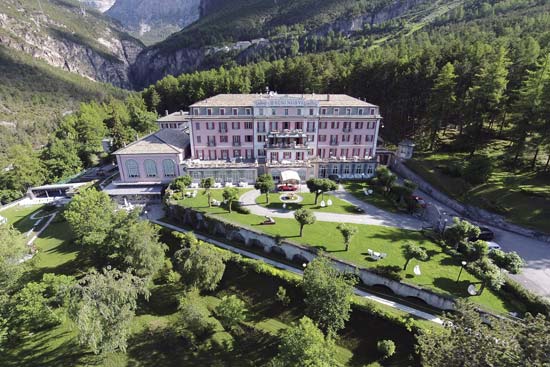 5* Grand Hotel Bagni Nuovi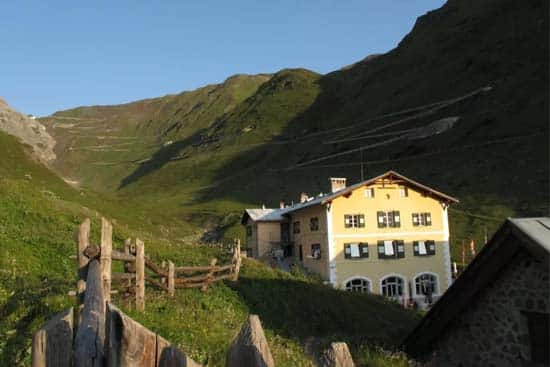 3* Berghotel Franzenshöhe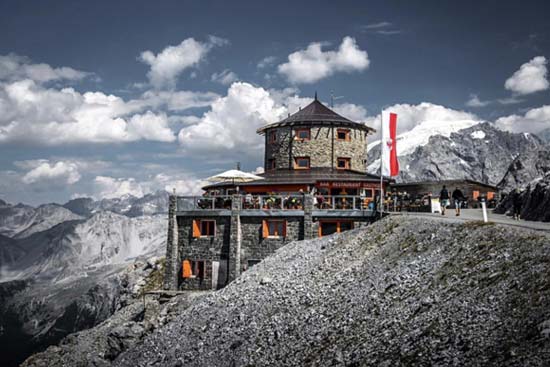 Alpengasthof Tibethütte
Link to the Stelvio Pass webcam
At Colcorsa we have driven hundreds of beautiful driving roads in Europe, and the Stelvio Pass still remains one of our favourite roads. It's not the fastest mountain pass one can experience in the Alps, but in terms of breathtaking scenery and challenging corners, it's certainly one of the most exciting!

Experience a sports car or supercar drive on the Stelvio Pass on a Colcorsa driving tour
If you'd like to drive the legendary Stelvio Pass in something truly exciting, you've come to the right place. At Colcorsa we organise bespoke driving tours, which includes a full tour package and a planned route for you, with luxury hotel stops en route. Our experiences range from just a 1 day blast in the mountains behind your dream supercar, to extended driving holidays where you get to spend usually 2-5 days touring through some of the most breathtaking scenery in Europe. Of course if you'd prefer to only rent a car and make all travel arrangements yourself we'd be happy to just find you the perfect machine from our large fleet of supercars and sports cars, and deliver it to the location of your choice.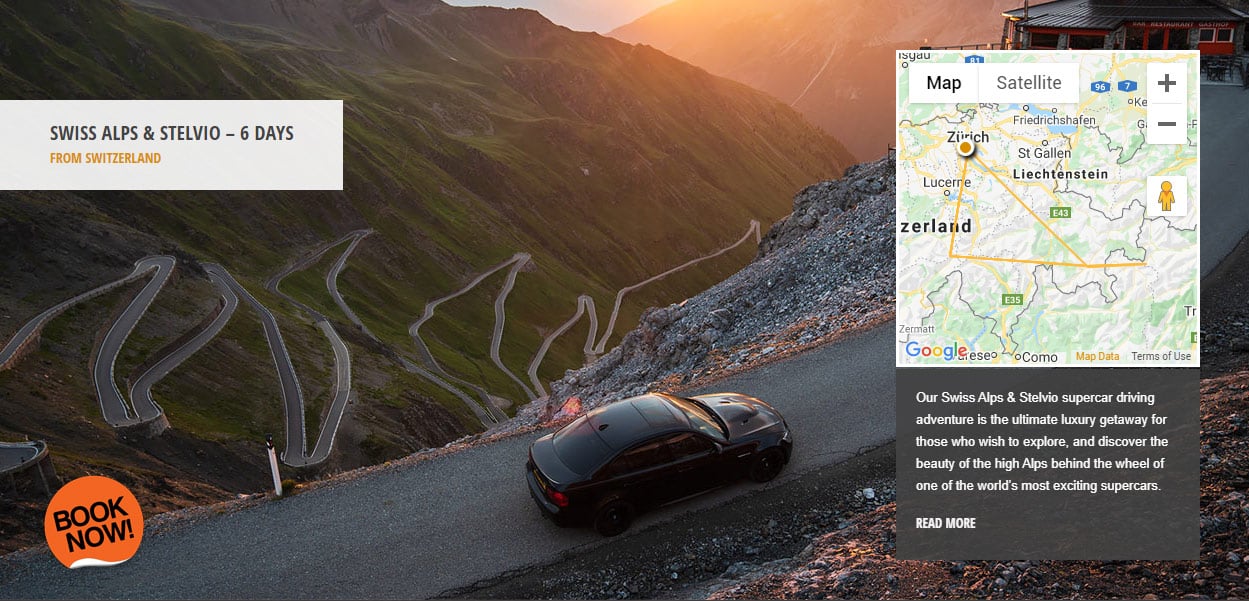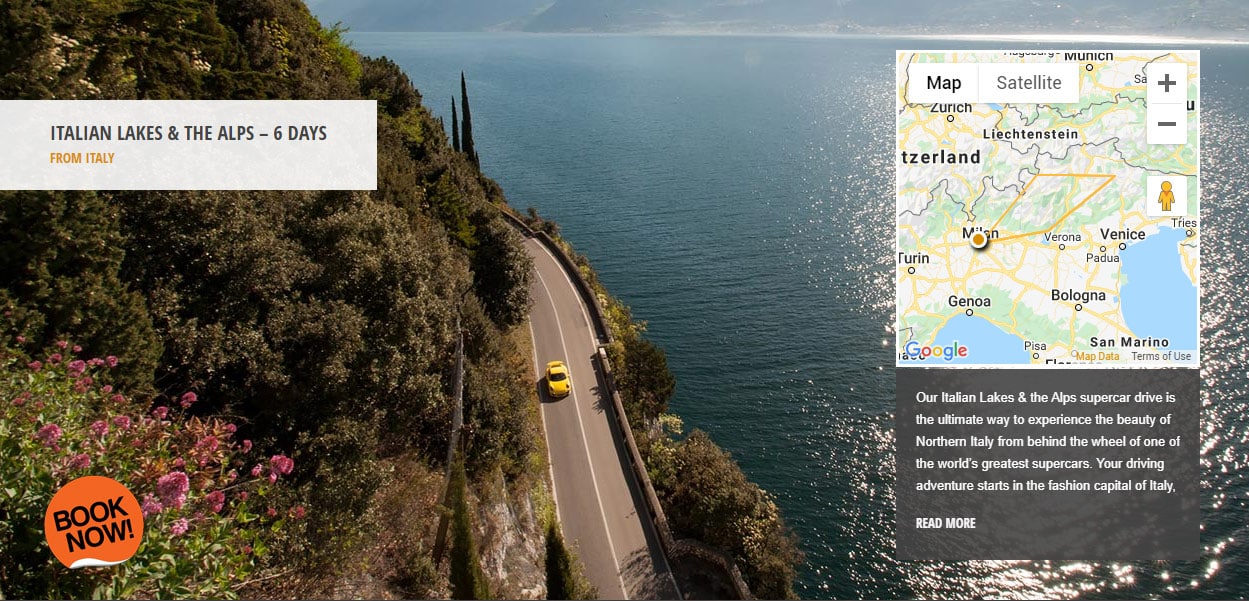 Our road trip stories
If you'd like to see more photos of Stelvio you can have a look at our blog posts below, with galleries from our previous road trips to this majestic mountain pass.
BMW E90 M3 - STELVIO PASS
"A night in the foothills of the Stelvio Pass - BMW E90 M3"
Porsche 981 Cayman GTS - Stelvio Pass
"I like to wake up 2757m above sea level on Stelvio"
Porsche 991 Targa 4S - Stelvio Pass
"Day 4 – 274 km: A sunrise race on Stelvio Pass"
Porsche 991 Targa 4S - Stelvio Pass
"Day 3 – 343 km: Giau Pass, Pordoi Pass & Stelvio sunset"
BMW Z4 sDrive35i - Stelvio Pass
"Day 8 – 115 km: Nice to meet you again, Stelvio"