Now available: Porsche 991 GT3 RS
One of the greatest addition to our rental cars this year is the Porsche 991 GT3 RS (read more about it here). This is a race car for the road, one of the most exciting new Porsches you can experience at the moment, and a little more hardcore than one of our all time favourites – the 991 GT3. Unfortunately the 991 GT3 is unavailable to rent for driving tours, but why not instead experience it's big brother with an RS added to the model name – you will not be disappointed!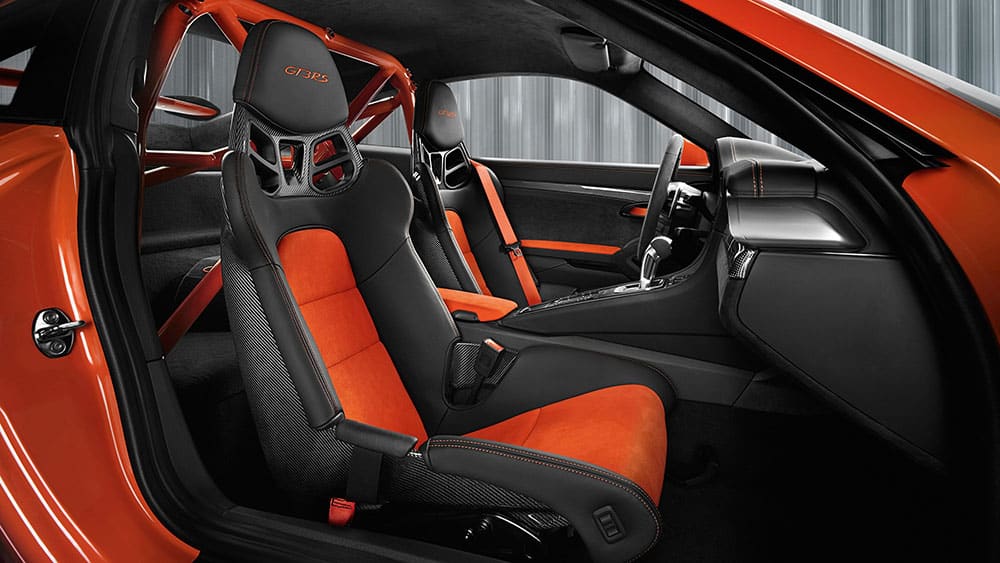 The Porsche 991 GT3 RS is packed with supercar power. The 500 horsepower naturally aspirated 4.0L flat-six engine has a maximum torque of 460 Nm at 8,250 rpm. The car accelerates from 0-100 km/h in 3.3 seconds – as a comparison, the new Huracan can do 3.2 seconds (Spyder 3.4 seconds), and the Ferrari 488 GTB or Spider 3.1 seconds. With that said you will not be slow in the group if you drive a Porsche. The speedometer needle will climb all the way up to 310 km/h – a number you can reach only on a race track, airport runway, or the German Autobahn. However top speed is not important on the mountain passes – this is where handling plays a huge role in how fast you will be. So even if you were slower in a straight line, it is the corners that count and where you catch up. In a Porsche, that is most likely destined to happen, because these cars are top class toys for tight roads with a lot of turns.
Not only is it fast, but it is also a guaranteed attention grabber. In fact it ticks all the boxes – it sounds good, it drives good, and it looks phenomenal – just like a GT-Porsche should be.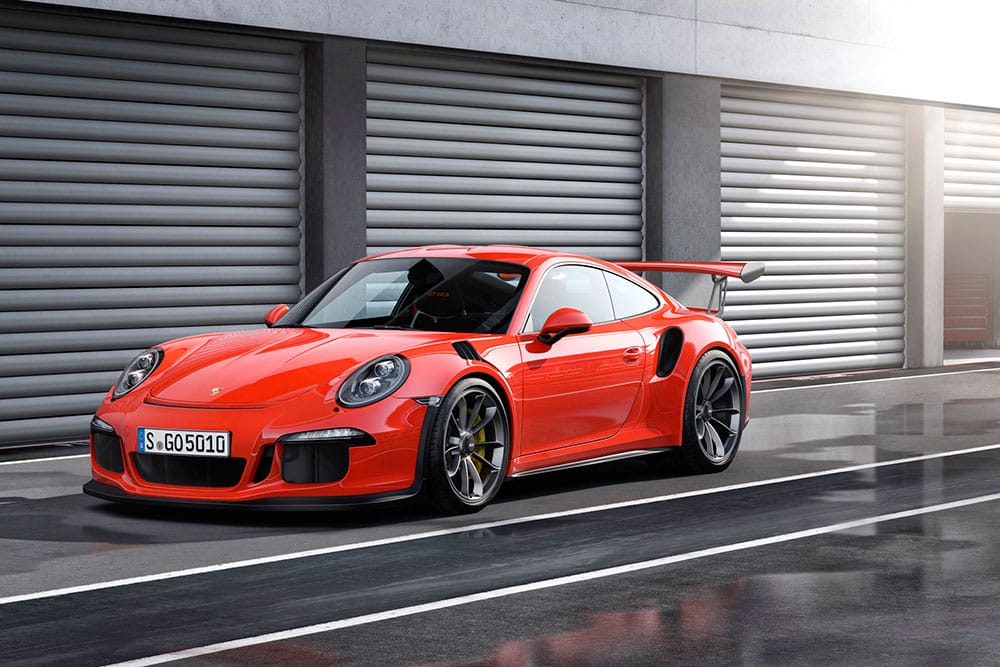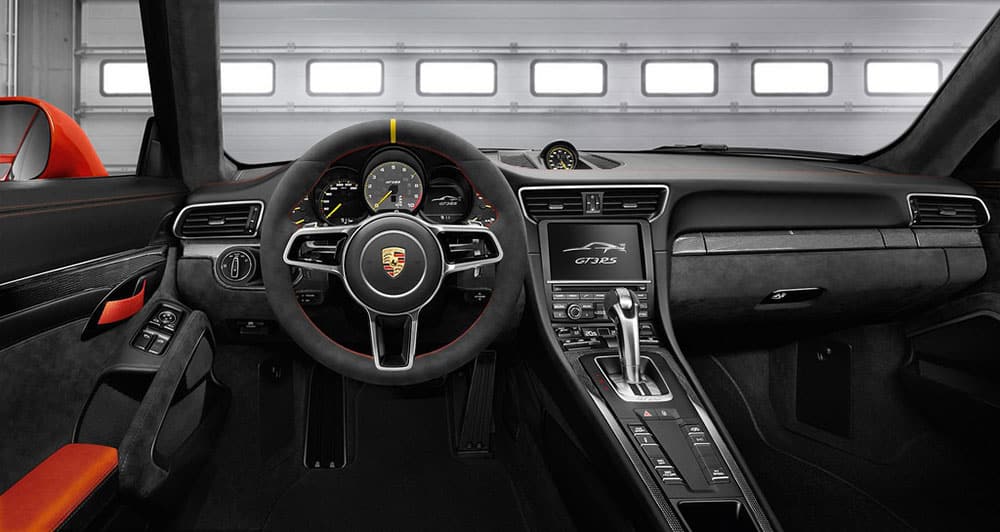 Rent Porsche 991 GT3 RS now, or regret you did not later when it is gone – the car is now available on our driving tours from South of France and Switzerland. By request we are able to deliver the car to any location in Europe. So if you would prefer to tour with one in another European country, please contact us to receive an offer.
Does it feel dull to experience it alone? The good news is, we can actually offer two Porsche 991 GT3 RS cars for rent. Invite your friend along and do a tour together, or book another model and do a comparison drive, where you can switch between the cars for a chance to test drive both. Porsche 991 GT3 RS vs. Porsche Cayman GT4? Porsche 991 GT3 RS vs. Ferrari 488 GTB? The options are almost endless!