Now available: Ferrari GTC4Lusso
For the upcoming season we are offering a Ferrari GTC4Lusso (read more about it here) to rent for our driving tours in Italy, or by special request we can of course have it delivered to any location in Europe. The GTC4Lusso, first launched in 2016, is the successor to the four-seat grand tourer Ferrari FF. Powered by a 6.3L naturally aspirated V12 this supercar can reach a top speed of 345 km/h and accelerate from zero to hundred km/h in 3.4 seconds. Some impressive numbers for an almost 2000 kg car with four seats!
681 bhp is available at 8,000 rpm and although the maximum torque of 697 Nm is not unleashed before you have reached 5,750 rpm, Ferrari says 80% of the torque is available already at 1,750 rpm. The Ferrari GTC4 Lusso comes with a 7-speed dual clutch transmission and all-wheel drive.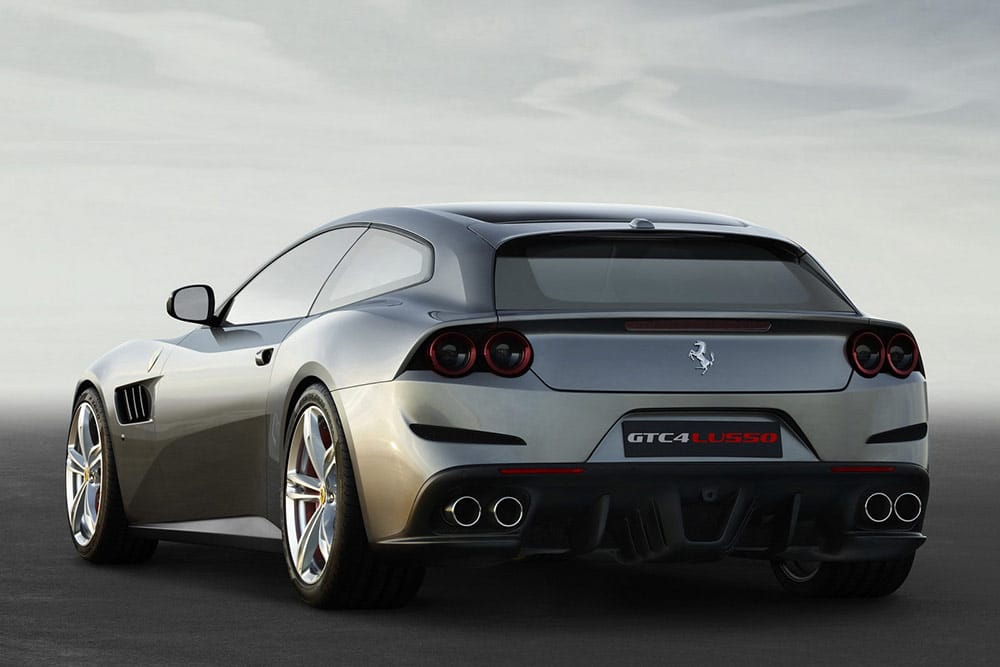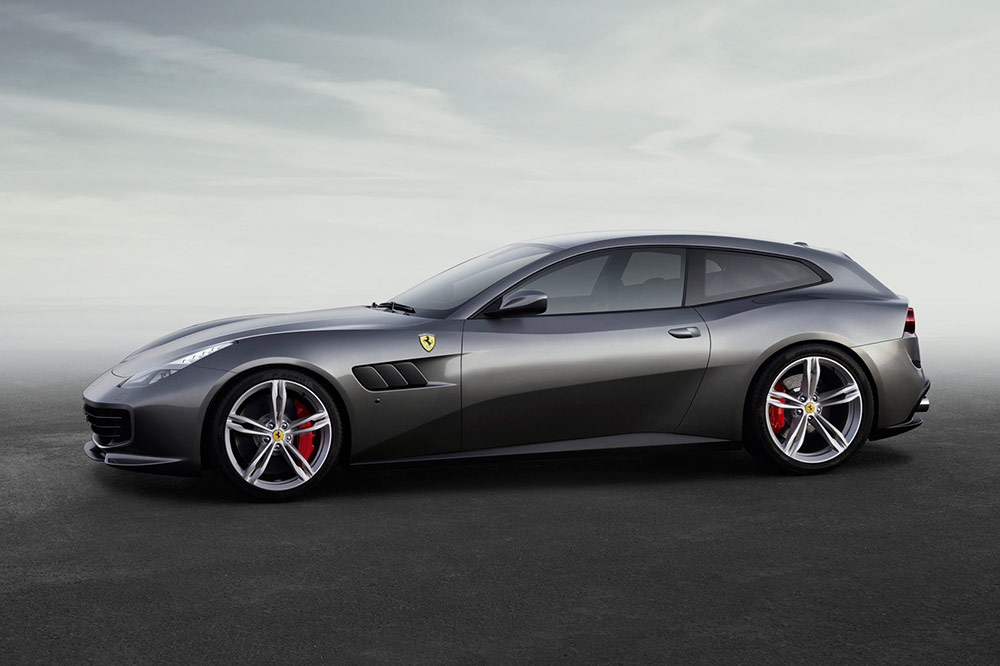 People who consider doing a supercar driving experience rarely think they can combine it with a family holiday. The majority of the supercars and sports cars have only two seats – and some 2+2 cars offer practically no leg space at all for the rear passengers. The Ferrari GTC4Lusso is a nice exception in this group. It is a true Italian supercar in every sense, yet the rear seats are designed so your passengers will feel like they have their own small lounge area there. The rear seats might not be ideal for adults for longer trips, also because of the 3-door shooting-brake body that requires you to climb in to the rear seats through the front doors. But if your dream is tour Italy in a supercar with your family, and four seats is enough for your needs, the Ferrari GTC4Lusso is a car that deserves to be considered. 450L of trunk space should be enough even for a family of four.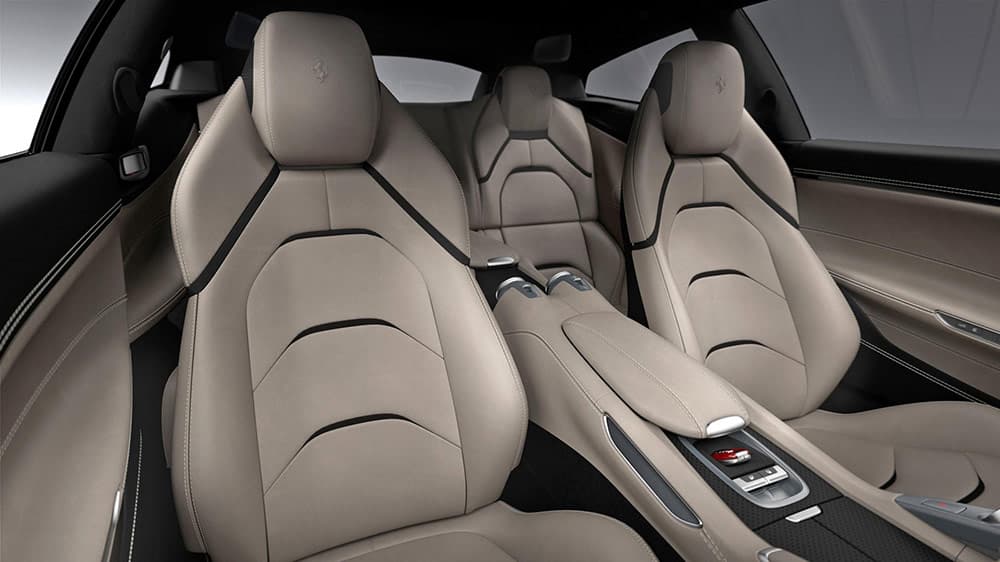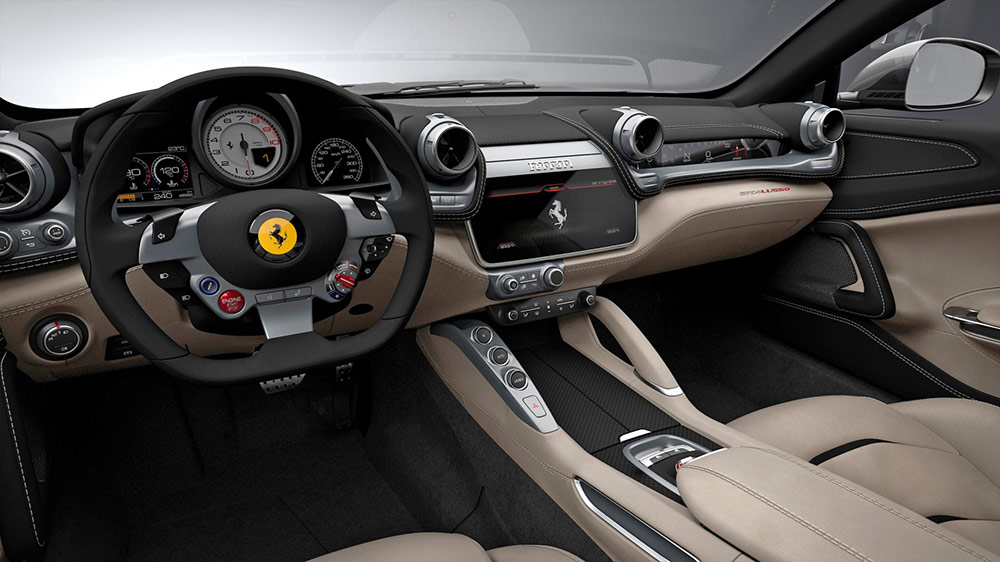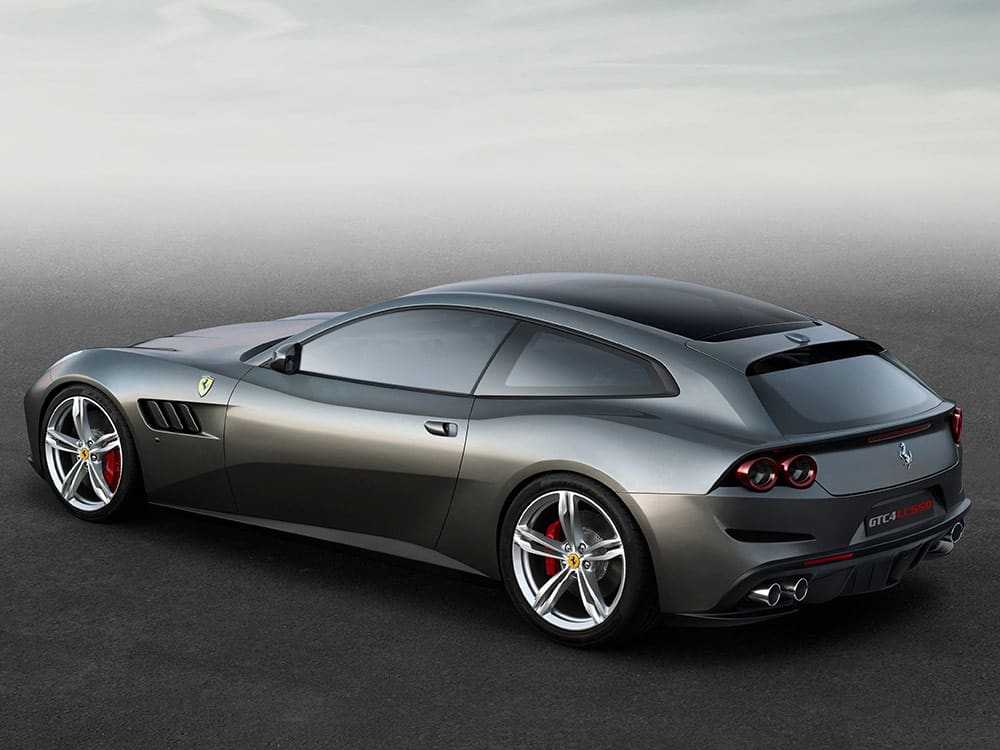 Family holiday in a Ferrari, touring the most beautiful driving roads in Italy? Or perhaps just a luxurious romantic getaway for a couple in a high performance car with all the comfort you could ask for? Whatever your choice is we can help you get the driving experience of a lifetime. See our driving tours in Italy to see the cost with a Ferrari GTC4Lusso, or if you find another tour you are interested in and want to drive it in this car, contact us to receive a non-binding offer.
Photos official images by Ferrari, www.ferrari.com