Tour Europe in a classic car
With a list of classic cars available for classic car tours this year, we would like to introduce you to some of the cars in the fleet. It was for us clear in the beginning that although our main business is supercar tours, we also wanted to give people the opportunity to do our driving tours in a classic car. Driving a classic car is very different from driving a modern high performance cars and for that reason we have had to do some small changes to the routes if it was to be driven with an old car. We are however more than happy to design custom tours as well – just tell us which car you are interested in, where you want to tour, and how many days you have time.
Currently we have most of the classic car tours on Côte d'Azur – because with more than 300 days with sunshine per day, we think the French Riviera is one of the best places in Europe for organizing classic car tours. We can also offer classic cars to drive in Tuscany for the Tuscany & Porto Ercole tour – which has a beautiful route to experience in a classic car.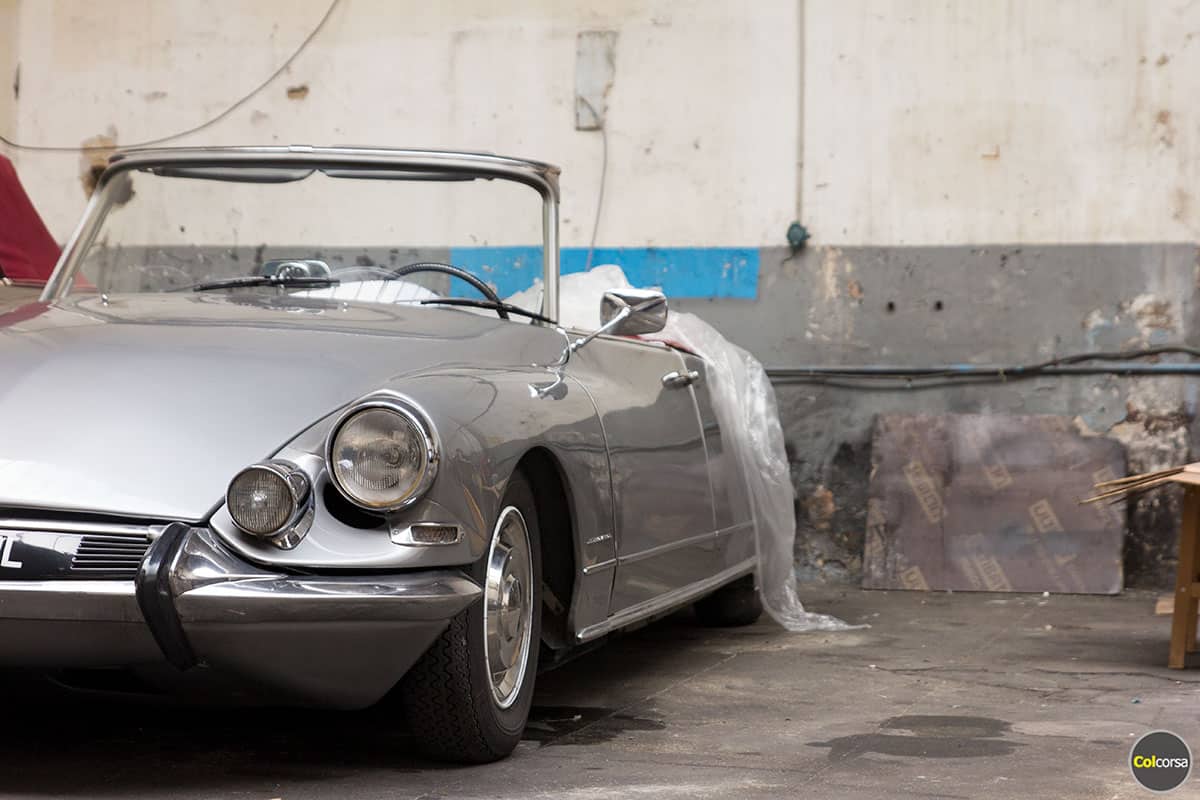 Available classic cars
The cars available on Côte d'Azur are the following: Porche 718 RSK Spyder, Porsche 550 RS Spyder, Porsche 356 Speedster, Porsche 911 Targa 2.4L S, Berlinette Alpine Cabriolet, Jaguar E-Type Roadster (two S2 and one S3 V12), Ferrari 308 GTSi, Ford Mustang Convertible, Citroën DS Chapron Convertible (the exact car Brad Pitt drove in the movie Vue Sur Mer – very beautiful), Daimler SP 250 Dart, AC Cobra RAM (right hand drive), Aston Martin DBS Volante (V8 or DBS6), Alfa Romeo Giulia Spider, Mercedes-Benz 190 SL and 250 SL, Chevrolet Corvette C1, Austin Healey 100/6… All cars will soon get a presentation page under "Rental Cars", with photos of each car.
If you wish to drive a classic car with automatic transmission we can offer the Jaguar E-Type Series 3 V12, both Aston Martins, the Citroën DS Chapron that is semi-automatic, and the Ford Mustang.
For a list of classic cars available to rent in Tuscany please contact us with the dates / month you are interested in, and we will check what is available locally, or can be delivered from France.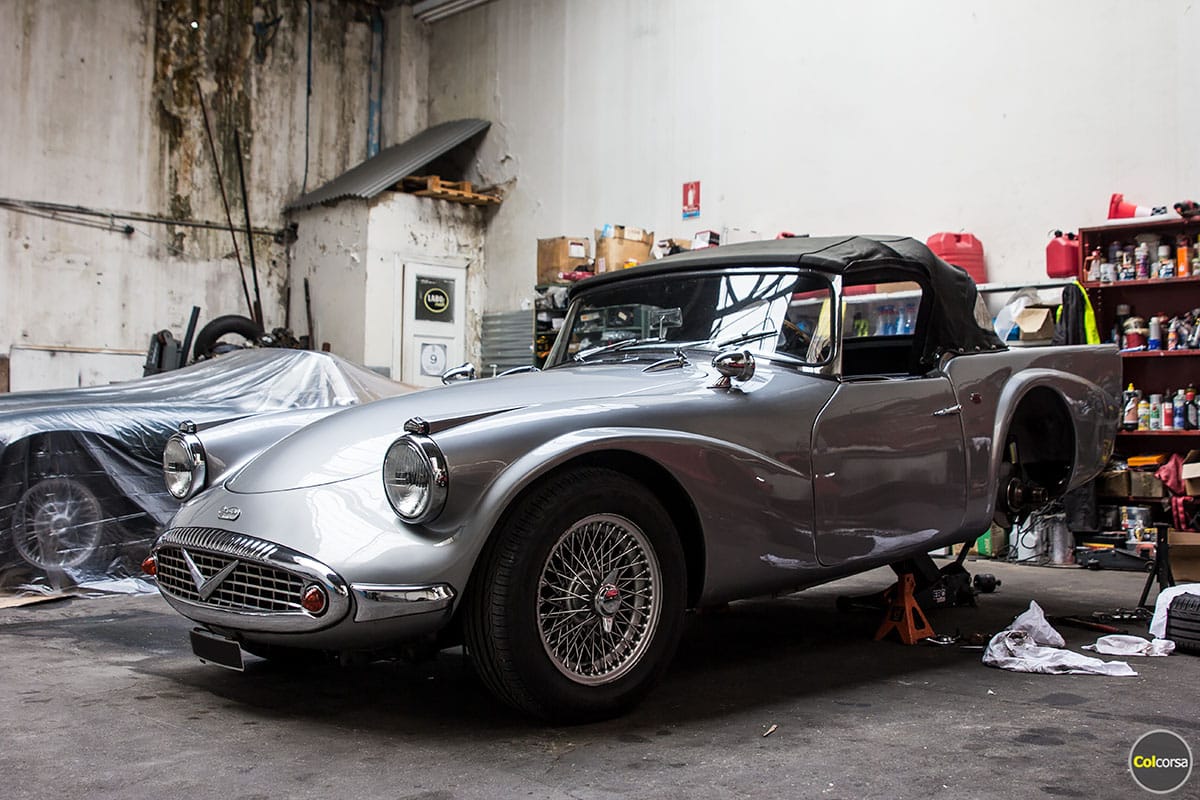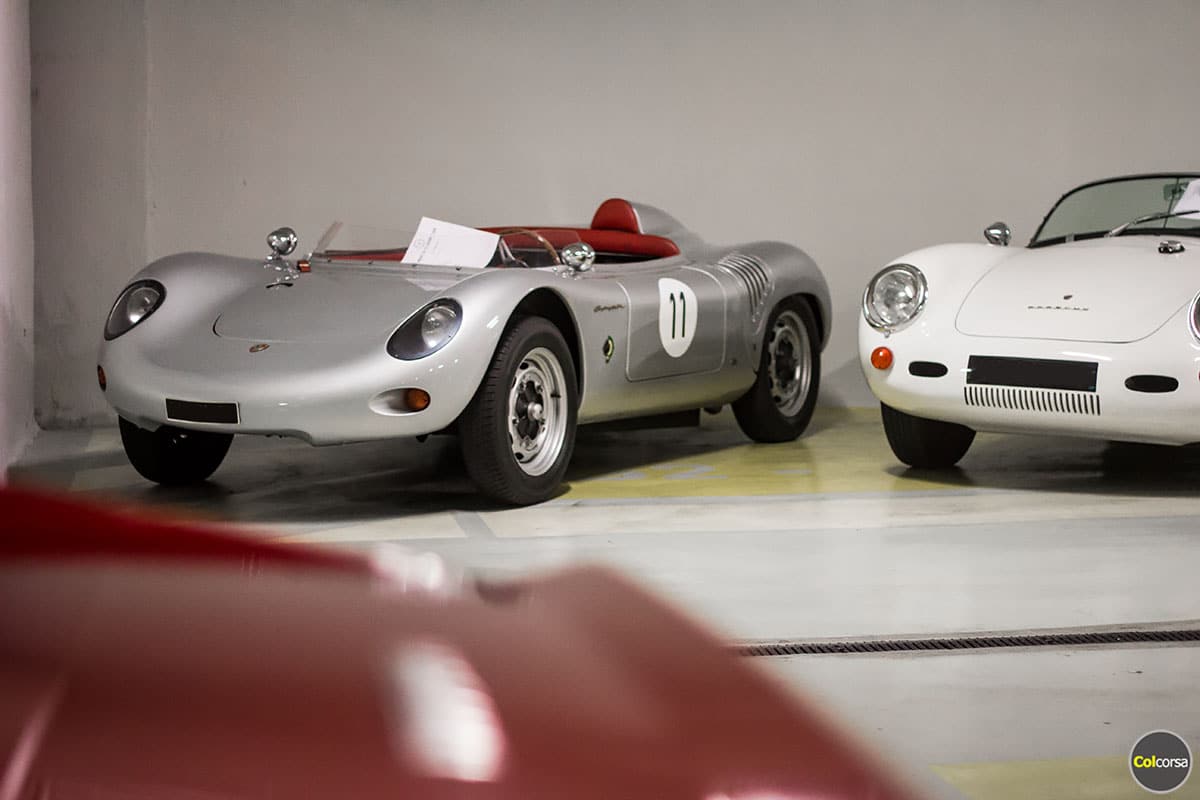 Available classic car tours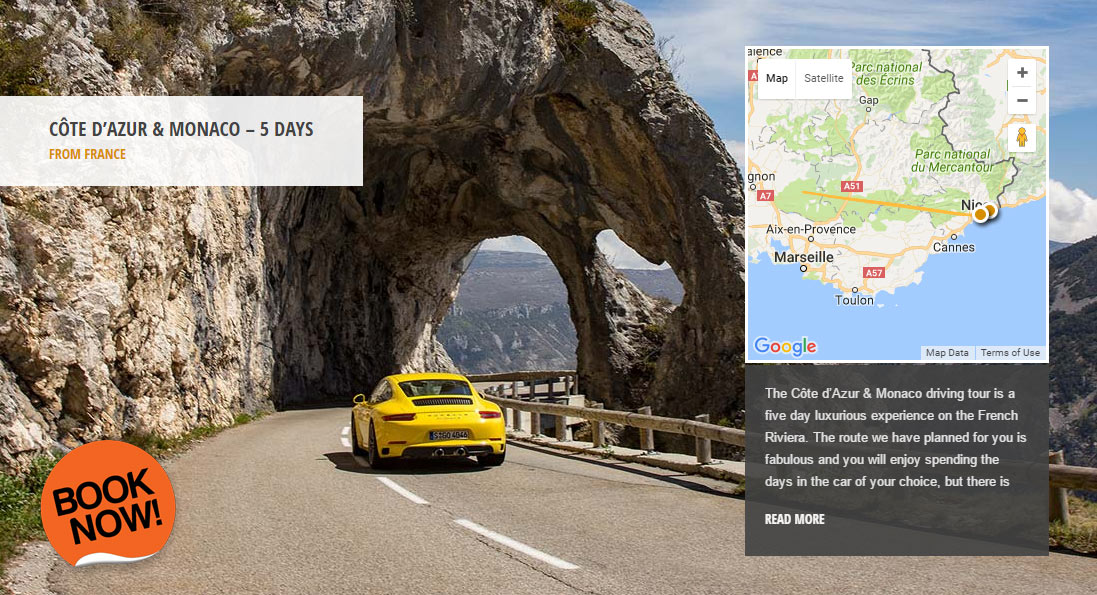 On our Côte d'Azur & Monaco driving tour you can spend 3 days in your choice of classic car, touring on scenic roads to five star luxury hotels. The overall tour distance in a classic car would be 625 km. For this tour we can offer the Porsche 718 RSK Spyder, Porsche 550 RS Spyder, Porsche 356 Speedster (silver or black), Porsche 911 Targa 2.4L S, or a Berlinette Alpine Cabriolet.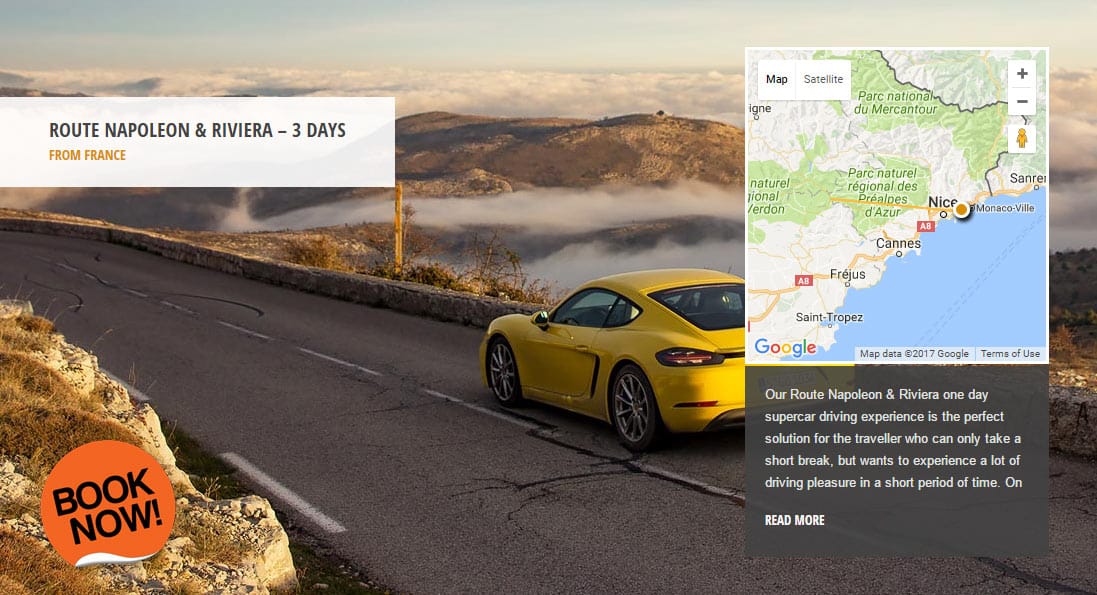 You can also rent a classic for the Route Napoleon & Riviera tour, which includes 2 nights in a superior hotel and a one day round trip tour on beautiful roads, covering an overall tour distance of 200 km (or 225 km if you wish to drive the full route).
And last but not least you can choose to have classic cars delivered for your Supercar Week driving holiday as well, if you want to mix and both enjoy thrilling new supercars as well as spend a few days driving classic cars more at leisure.
If you want to drive the Col de Turini & Monte Carlo or Provence & Grandes Alpes tour in a classic car please contact us and we can see what is possible to offer. The roads are more challenging on these tours, and daily driving distances a little longer, but with certain classic cars and the right attitude it is not impossible.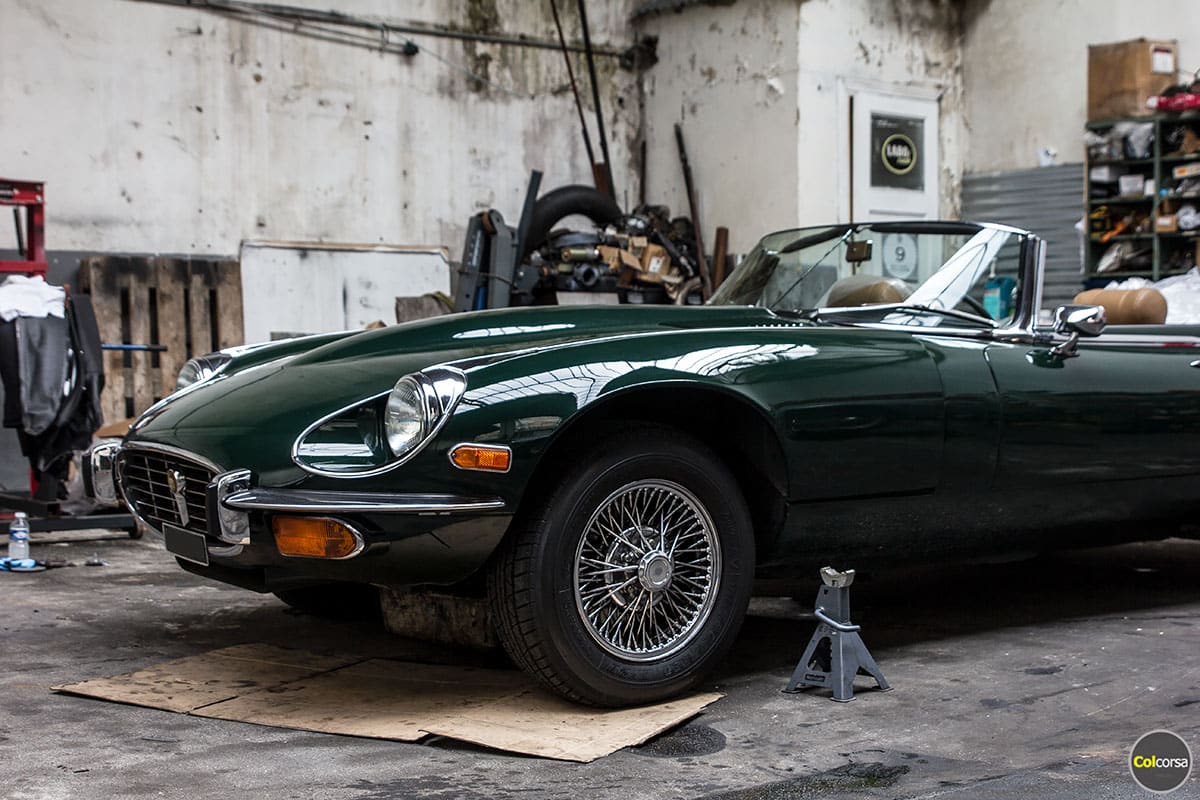 Request a custom classic car tour
If you can not find the tour you are looking for from our package driving holiday, please do not hesitate to contact us to request a non-binding quote for a custom designed driving holiday. Perhaps you want to spend a full week driving a classic car in Europe? You can use the contact form here, or email us directly to info@colcorsa.com.